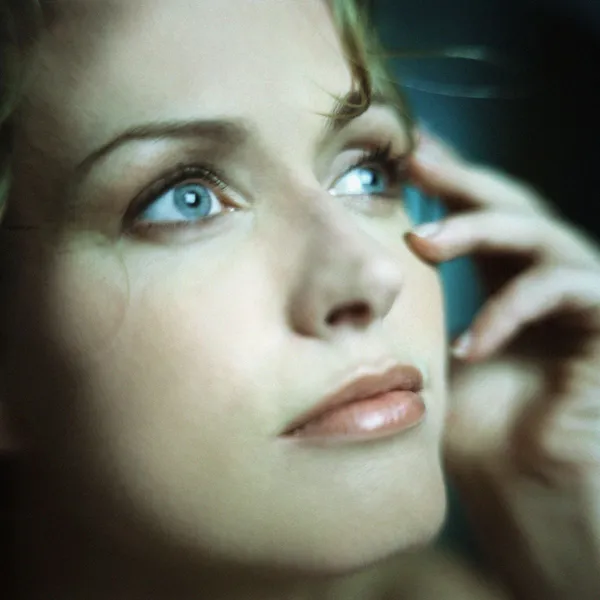 BOTOX COSMETIC® Anti-aging Neuromodulator treatment
Have you wanted to reduce or eliminate persistent frown lines or wrinkles?
Would you like to reclaim your youthful appearance from when you were younger?
Do you feel like you look tired, angry or even sad to others?
If you answered yes, then BOTOX COSMETIC® may be for you. See below.
What is Botox and how does it work?
BOTOX COSMETIC®, Botulinum toxin, is a natural, purified protein used to temporarily relax the aging facial muscles that cause lines and wrinkles. It can also be used to treat medical conditions such as hyperhidrosis (excessive sweating). BOTOX COSMETIC®, used extensively in medical practices, is the original and most tested anti-aging neuromodulator product on the market.
What does this treatment involve?
This all depends upon how much BOTOX COSMETIC® is required. Most treatments take between 10 to 15 minutes with results seen within 7 to 10 days and lasting anywhere from 3 to 6 months. There usually is no downtime associated with this treatment, yet some may encounter slight bruising and swelling directly after treatment. This can easily be reduced with a cold compress and masked by makeup. Patients can resume their usual activities straight away, and can also fly post-treatment.
Who would require this treatment?
Used for skin rejuvenation and reduction of fine lines and wrinkles, this treatment can be used on a wide range of patients. BOTOX COSMETIC® is injected into muscles and used to improve the look of moderate to severe frown lines between the eyebrows (glabellar lines) and the area around the side of the eyes to improve the look of moderate to severe crow's feet lines. Other applications include forehead lines and lipstick lines (around lips).
Who should avoid this treatment?
Individuals who have medical conditions, such as damaged nerves or muscle complaints, should disclose this information during consultation to avoid any complications. Treatment is not advisable for those who are pregnant or breastfeeding.
What results does the treatment aim to provide?
The treatment is used to soften the lines caused by facial expression and can be adjusted to ensure natural results. The duration of results is variable in between individuals but ranges from 3 to 6 months.
Typically, patients will come into the clinic and point to a specific line that they don't like. Good practitioners shouldn't just look at treating this specific line, but will look beyond the line at how the face looks as a whole (as treating an individual line might make the face look unnatural). Sometimes patients come in and say their colleagues and friends keep telling them that they look tired or grumpy when this isn't the case. In these cases, it's usually not a single line that is creating this impression, but multiple factors, and the practitioner should talk through treatment options with the patient.
Who should you trust to perfom this treatment?
This is a sensitive medical procedure, one that should be performed and monitored by a medical professional.
Dr. Ted is trained in the Carruthers clinical treatment protocol, pioneered by Dr. Jean Carruthers who developed the gold standard method which provides doctors with the appropriate techniques for each area and specialized considerations such as dose, dilution, and application.
JUVEDERM Hyaluronic Acid Dermal Filler
Does it feel like you have lost that plump, young, and hydrated fullness with age?
Do you look tired even when fully rested?
Do you feel like your face shows signs of sagging or hollow looking?
If you answered YES to any of these questions, then maybe JUVEDERM is right for you.
What are Fillers and how do they work?
As we start to age, the natural collagen and elastin in the skin diminishes, and cells lose their ability to produce more of their youthful component. The skin becomes drier, thinner and less elastic. When we are born, we have plentiful amounts of Hyaluronic Acid (HA) in our body. However, as we get older, this store of HA diminishes, leaving the skin less well supported, therefore lines and wrinkles develop. By lifting and smoothing targeted folds and wrinkles by adding subtle volume, dermal fillers can make a difference to a person's appearance, giving them a fresher look.
The treatment of wrinkles with JUVEDERM Hyaluronic Acid dermal filler will involve injecting this naturally occurring product (HA) through a tiny needle. Discomfort is minimal and treatment usually takes very little time to perform. The aesthetic outcomes of treatments with dermal filler are seen immediately after the treatment without leaving any scars. The JUVEDERM range of fillers contains a variety of products, which can be used to treat different areas, from fine lines to deep skin depressions on the face.