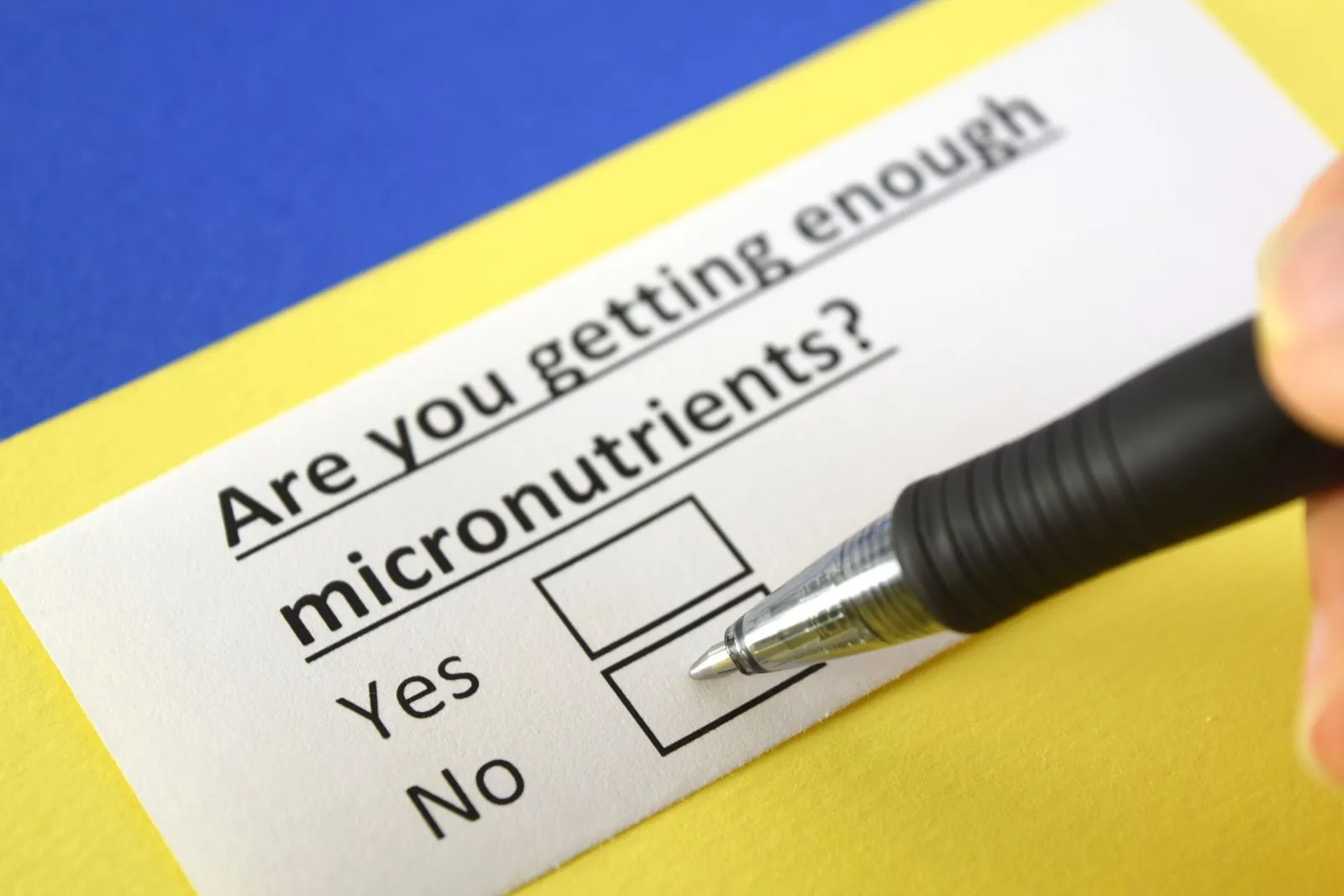 Is your Health controlling you or are You in control of it?
Are you stressed, tired or depressed?
Are you taking prescription medicines to control symptoms of certain health conditions, but want to know why you have these problems?
Are you wanting to know what you can do to boost your immune system to possibly prevent chronic disease later?
Nutritional balance is an integral part in optimal health and wellness, chronic disease prevention, and ultimately slowing down of the aging process.
Prevention is better than cure, therefore being proactive with your nutrient intake avoids possible future problematic heatlh conditions.
This is why micronutrient testing provides one with a blueprint of any deficiency, malabsorption, and non assimilation of their nutrient intake.
Research has found that eating a balanced diet, exercising, and supplementing nutrients with a multivitamin is not enough to guarantee optimal health.
What does the Micronutrient Testing measure?
35 nutritional components including vitamins, antioxidants, minerals, and amino acids are measured within our white blood cells. Scientific evidence shows that analyzing the white blood cells provides the most accurate analysis of a body's deficiencies.
What results will I see?
Micronutrient lab results include an overview page with all deficiencies listed, numeric and graphic reports that easily identify deficiencies, and repletion and supplementation recommendations.
Micronutrient test includes:
Vitamins

Vitamin A
Vitamin B1
Vitamin B2
Vitamin B3
Vitamin B6
Vitamin B12
Biotin
Folate
Pantothenate
Vitamin C
Vitamin D
Vitamin K

Minerals

Calcium
Magnesium
Manganese
Zinc
Copper

Amino Acids

Asparagine
Glutamine
Serine

Fatty Acids

Antioxidants

Alpha Lipoic Acid
Coenzyme Q10
Cysteine
Glutathione
Selenium
Vitamin E

Carbohydrate Metabolism

Chromium
Fructose Sensitivity
Glucose-Insulin Metabolism

Metabolites

Choline
Inositol
Carnitine

SPECTROX ™

for Total Antioxidant Function

IMMUNIDEX ™

Immune Response Score