SPA NOVA is owned and operated by Dr. Ted Piliszek, MD and Alda Piliszek with over 36 years of experience in skin care and preventative medicine.
Theodore Piliszek, MD, MRCS, LRCP, CNS is the founder and medical director of the Advanced Health and Wellness Center in Houston, Texas. He is also the director of Anti-Aging and Clinical Nutrition Research for World Wellness Research in Houston, Texas. His practice is dedicated to functional longevity and clinical nutrition in the prevention and reversal of generalized vascular, metabolic and degenerative disease.
Alda Piliszek draws on her experience as former Managing Director for French company Stendahl Cosmetics. She has operated and managed skin-care businesses for over 35 years.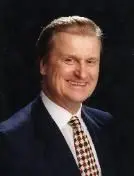 Dr. Ted Piliszek
Medical Director
SPA NOVA
13661 Vermarion
Houston, Texas 77070
281-571-8025
[email protected]